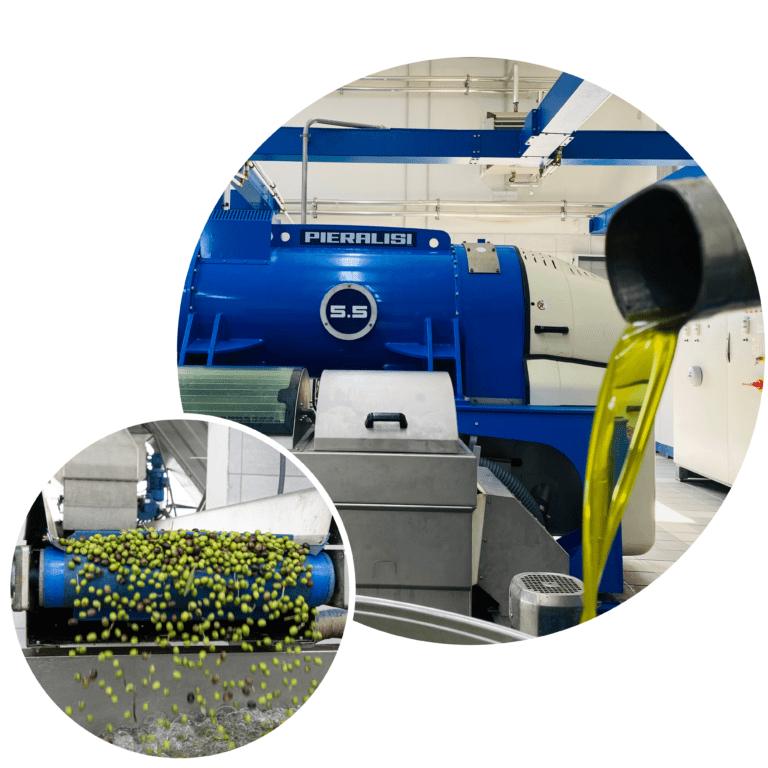 The VABRO and BOURBON DEL MONTE extra virgin olive oil is a 100% Italian oil obtained from native olives, such as Frantoio, Leccino, Pendolino, Moraiolo. The olives are harvested by hand and cold pressed within 24 hours of collection. The milling takes place with a new generation machinery, at a temperature below 27°C which allows the original characteristics and nutritional values ​​of the olives to remain unaltered.
Find out how we work our olives to transform them into extra virgin olive oil with an inebriating scent and unique flavor that arrives at your home.
REMOVE THE LEAVES and WASH
CRUSHING
KNEADING
EXTRACTION
SEPARATION
STORAGE
BOTTLING and PACKAGING
REMOVE THE LEAVES and WASH
First, the olives are ventilated to remove twigs and leaves, after which they are subjected to thorough washing in cold running water in order to remove earth and foreign bodies. The olives then pass over vibrating grids in order to eliminate excess water.
CRUSHING
KNEADING
EXTRACTION
SEPARATION
STORAGE
BOTTLING and PACKAGING