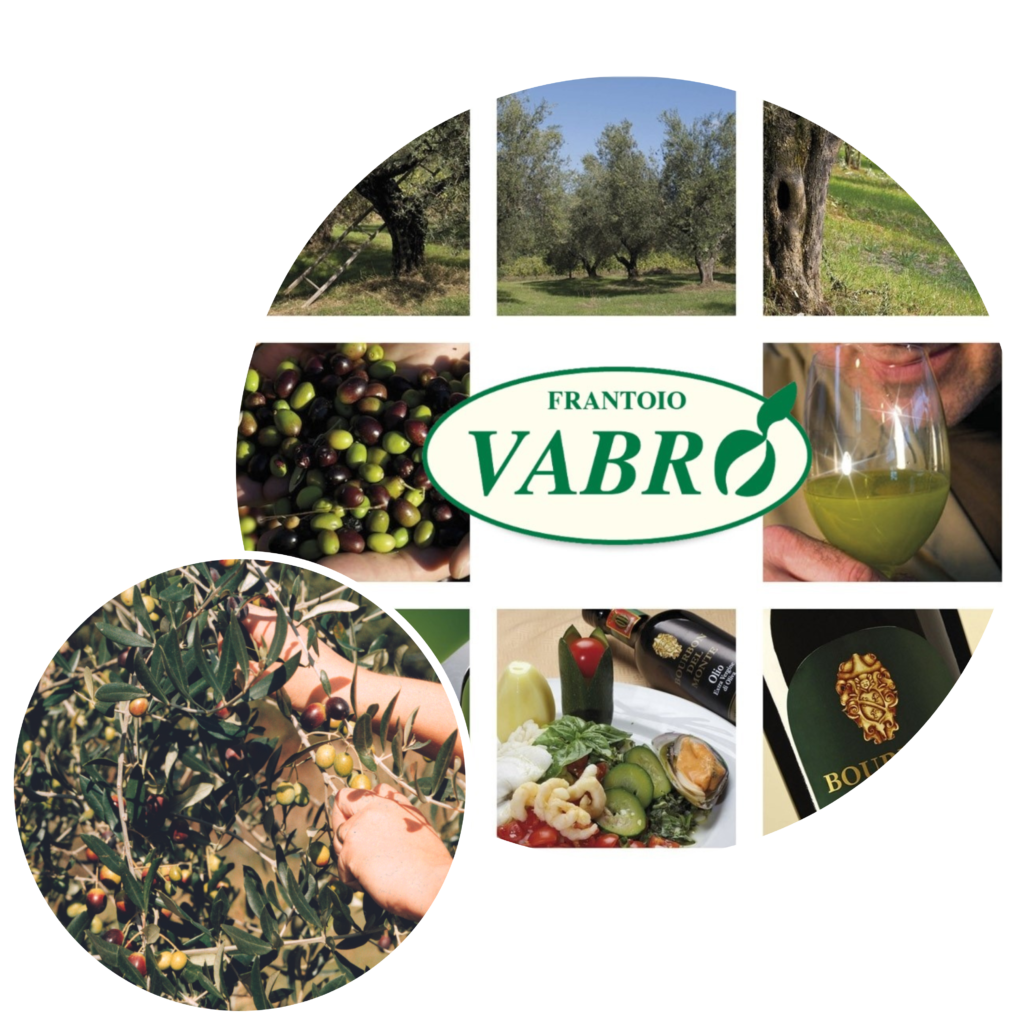 Frantoio VABRO offers an extremely complete service, from the milling of the olives to the packaging, from the graphic design of the label to the delivery of the finished product.
Complete olive milling service using the latest generation techniques and machinery.
In the period of October – December it is possible to bring your olives to our mill for grinding.
Just contact us and make an appointment.
We also grind organic olives (to be specified when booking).
We offer the bottling service of conventional oil and certified organic, IGP and DOP oil. Before being bottled, the oil is stored in stainless steel containers under nitrogen in an environment with a controlled temperature between 15° and 21°C.
Subsequently, the packaging takes place using specific equipment (such as the automatic or semi-automatic bottling machine) which allow the oil to be poured into the specific containers. Once bottled, the container is hermetically sealed to prevent alteration of the organoleptic properties of the oil and immediately afterwards it is sealed, labeled and boxed.
For the graphic creation of the customer's branded labels, we can take care of it with the assistance of our typography or you can present your project directly and we will advise you and update you on the current European standards on labeling.
Contact us for a free quote!
You can take advantage of the label customization service:
◉ if you have a restaurant or business;
◉ a private who wants to create original "little thoughts" for a special occasion;
◉ following the third party bottling and packaging service.
If you like the idea of giving a bottle of oil to your guests, contact us and we will be happy to customize your favor with you by choosing from different formats and types of our oil, from the classic to the more flavoured, and creating an exclusive label for you.
For any occasion, whether you are a company or a private individual, it is possible on request to package our products in a package or gift basket.
Contact us to get the price list of the packages we offer or ask us for the gastronomic product catalog to personally choose what to put inside.
We offer a shipping service not only in Italy but also abroad.
The shipped products are packaged in order to preserve the organoleptic properties and quality and arrive at their destination perfectly intact.
For international shipments, contact us directly for a quote. The costs vary not only from the quantity but also from the country of destination.